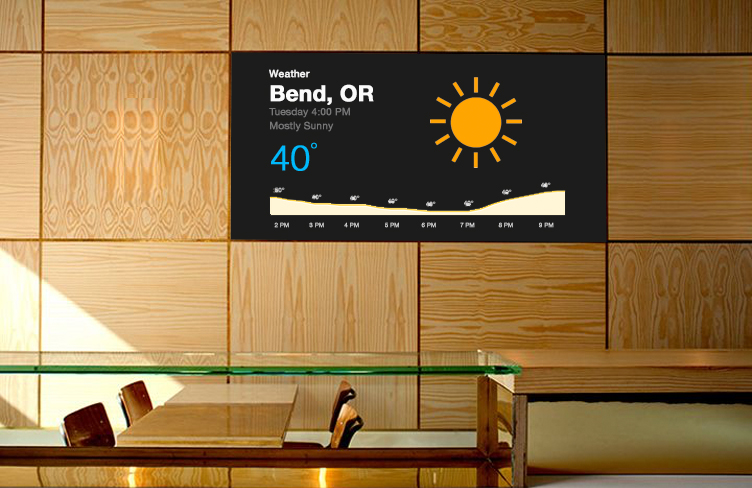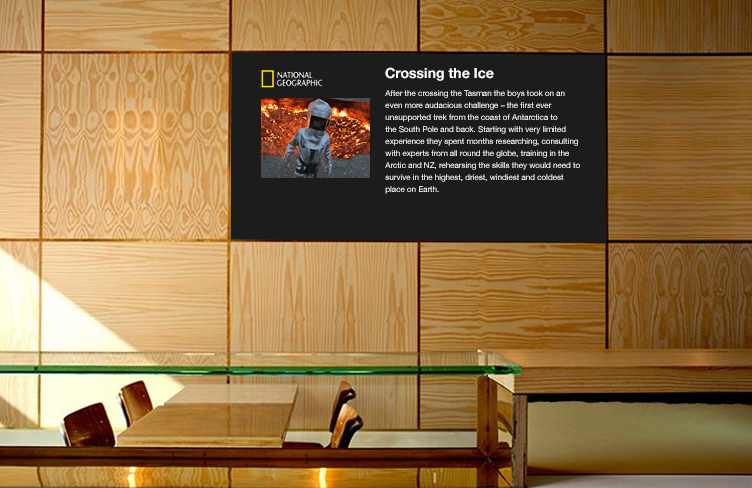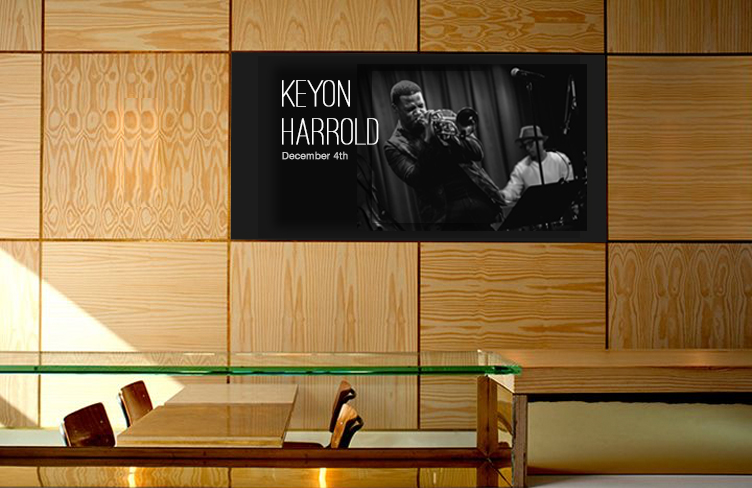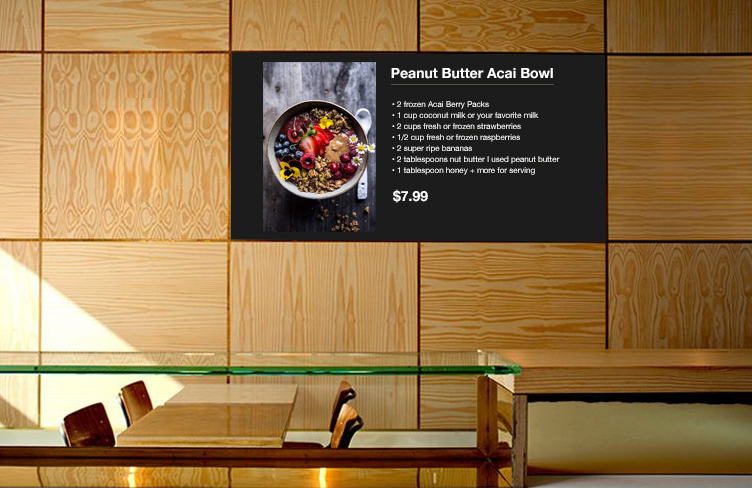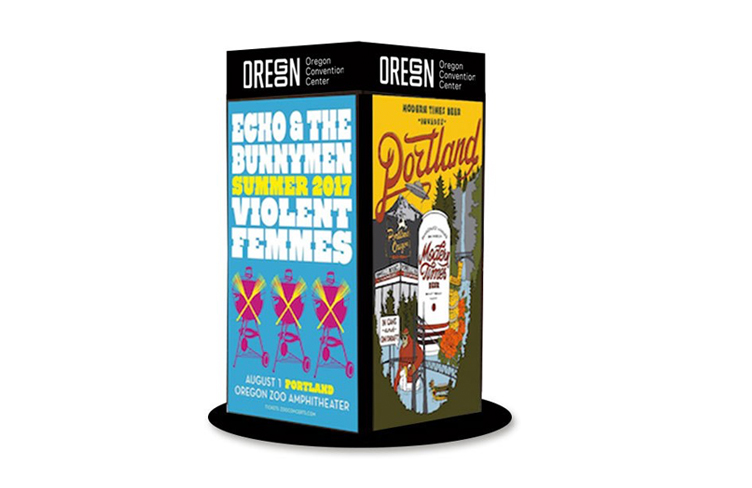 Industry Applications
Hospitality, grocery, healthcare, financial services, restaurant/bar, information services, entertainment venues, waiting rooms, government, transportation, real estate, in-store displays, education, menu boards, concierge
Digital signs offer incredible ways for you to connect with your audience. Whether you want to entertain or inform, there's no easier way to scale information to the public. Digital scale means your message can be instant – saving time, money on other costly media alternatives, while maintaining relevance. The customer value is immense as information can lead to a better brand experience, a call to action, increased revenue, a more educated consumer.
Customized information
We offer customized solutions per your needs. Just like a tv channel, we can create content that is specific to your audience.
Fit to space and decor 
For those that need a solution with a higher degree of design detail, we can build and consult to make sure your brand is best represented by the digital presence. You don't have to settle for a screen mounted to a wall if your solution needs to be more contemporary and subtle.
Waiting rooms and sitting areas
Does your business have a sitting area? If yes, you have an incredible opportunity
to engage with your customer. What a great way to introduce a product or service that your customer didn't know they needed, but now do!
Looking for an airport solution? Check out Cityeo 360°